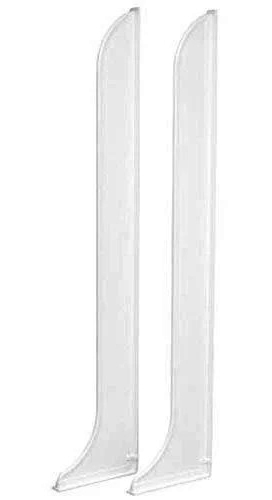 Spraymaid Shower Guards
The Spraymaid and mini-Spraymaid shower guards or splash enders, designed and developed by the Webline Corporation, keeps water inside the bathtub and shower curtain, which solves the age-old problem of water damage to floors and walls from shower over spray.

Since 1979, the Spraymaid and mini-Spraymaid product lines have proven to be in demand by the consumer and profitable for companies retailing these products. Both products come in attractive retail packaging. Spraymaid shower guards come 12 per case and the mini-Spraymaid display case contains 24 sets. Both Spraymaid and mini-Spraymaid may be merchandised on "J" hooks.
Learn More »